Was it the all those great shots the was piling up? Or was it a a need to keep busy? Perhaps it was something else. Inquiring minds want to know.
As for me I was always a part of the psp world doing tags. I also love art. When most of the tagging groups ended (there are still a few around) I had a desire to fill my time and be creative. I had already started a blog, as I had seen wonderful kits being made by taggers. I have always been limited to my finances, so I decide to try my hand at creating kits. I love it and I probably always will. I now have a new camera and am looking forward to doing many LO's and also using photos in my scrap designs. I always had art classes in school ..I took art for 4 years of high school, crafting class as a adult and it all just seems natural to me. I am not very talented in the drawing part, (although I like to sketch from time to time) but I do love the use of color and texture and shapes. Psp and Ps is a vehicle in which I create and dream. I am very intent on improving my skills and I am very passionate over it all.
So come on join me..tell your scraping story, I would love to know the driving force behind you!


ladyanne101

Moderator





Posts

: 43


Join date

: 2012-03-06


Age

: 59


Location

: Eastern Tennessee



I too did a lot of tagging with PSP , but I was also using free kits to make layouts and printing them and adding them to my photo albums with family pictures. I actually started making my own kits because there were various things I wanted and did not see in free kits. I didn't want to go bulky with the stuff you could get at craft stores for photo albums. So with that in mind I went digital. My wedding pictures are on pages I did. I started out giving away all my kits and only using PSP to make them. Then I got an invite to join a store and that was the beginning of long relationship with digital scrap booking for me. I now basically use PS CS 3 and 5 for my designing.
I think Echo we are much alike. I don't like the bulkiness of pages on paper scrapping either. I don't mind if you print out elements to use if they are flat but other that I rather be digital. I have not printed out any as I don't have a good printer as of yet. But I plan on doing so soon.

I have been scrapping from around 2008 ..giving my kits away also. Then you found me..and the rest is history..lol. I am very excited to be here and I hope I will be a welcomed addition to our home here..lol

ladyanne101

Moderator





Posts

: 43


Join date

: 2012-03-06


Age

: 59


Location

: Eastern Tennessee



Well, ladies, I began digital scrapping when I found out about it! I have been crafting and scrapbooking for years and have spent a small but significant fortune on all things paper scrapping related. Storage units, papers, albums, sleeves, tags, stickers, scissors, punches, heat guns, rub-ons, etc! My stash is humongous and takes up most of my upstairs crafting studio. I have had trouble with scissors and punches and colored pencils for years because of arthritis in my fingers, so when I discovered digital scrapping, and in particular digital glitter, I knew I had found my niche!
I was totally unaware of digital scrapping when I happened across a fellow bloggers blog that was by a digital scrapper. At the time, she wasn't really known but had some loyal followers and I became quick friends with her and she taught me how to digital scrap. As the months accumulated, she really became a pro at making glitter and elements and papers and caught the eye of a small store owner. The rest is well known history because she outgrew the small store and went to one of the biggest digital stores and everyone in the digital scrapping world knows her. I really appreciate how much she changed my life and miss the chats we use to have; but she really is busy with two children, a husband, a business of her own, and a job outside her home. We catch up to one another maybe once a year now. But that is how I became hooked on digital scrapbooking!
You know..most paper scrappers would probably beat me for this ..but until digital scrapping I never even kept my photos in one place..very few albums..(mostly those where done for me..lol) NOW I want to scrap all my photos..but sadly most older ones are in Florida ..stored at my brother and sister in laws house. I need to get them back up here as I want to do a heritage album.
_________________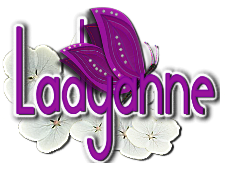 My Blog
Sometimes in life we fly solo, however it is our friends who give us wings
Windows 7
Paint shop pro 9
Photo shop cs3
photo shop elements7

ladyanne101

Moderator





Posts

: 43


Join date

: 2012-03-06


Age

: 59


Location

: Eastern Tennessee





Similar topics
---
Permissions in this forum:
You
cannot
reply to topics in this forum